We strive to produce great content and update you with the latest news from Tidal Health Group.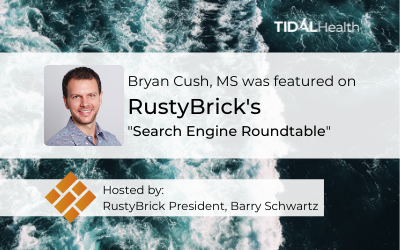 RustyBrick CEO, Barry Schwartz, interviewed our Co-founder, Bryan Cush, MS on his Youtube Channel, Search Engine Roundtable. Bryan Cush, the co-founder of Tidal Health Group, a healthcare marketing company, stopped by my office to chat SEO and healthcare marketing....
Healthcare's Self-reinforcing cycle
The Greater your level of
Authority

, the more consumers you can attract.
The more consumers you attract, the more important your level of
Authority

Becomes.