Auditing Your Authority Is

Essential
---
Broad credibility is critical in today's healthcare landscape. Authority Insite from Tidal Health is a powerful tool to increase your organization's level of authority—and also to build a solid, durable digital presence.
Our Insite process delivers comprehensive audits of your organization's level of authority, including organizational reputation, brand credibility, and every aspect of your digital profile. You get a precise picture of your reputation and credibility, while learning about your strengths and limitations, in depth.
Importantly, your audit also shows you which types of customers are finding you—and how you have been found. We then compare that real-world data against who should be finding you. We provide exclusive, detailed analytical reports, tailored to your needs. You will get a detailed roadmap that tells you exactly where you are, where you should be going, and how to get there.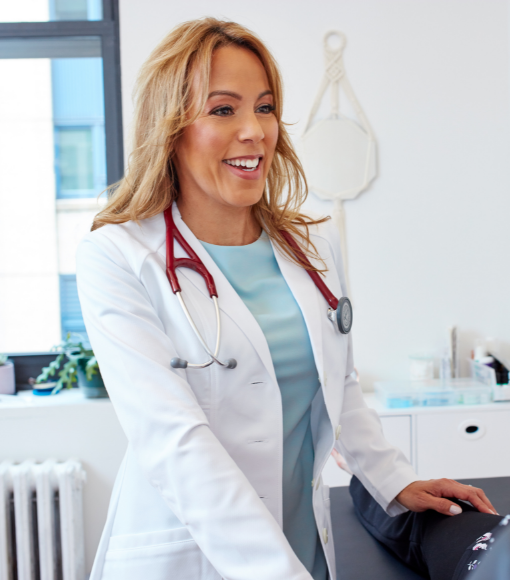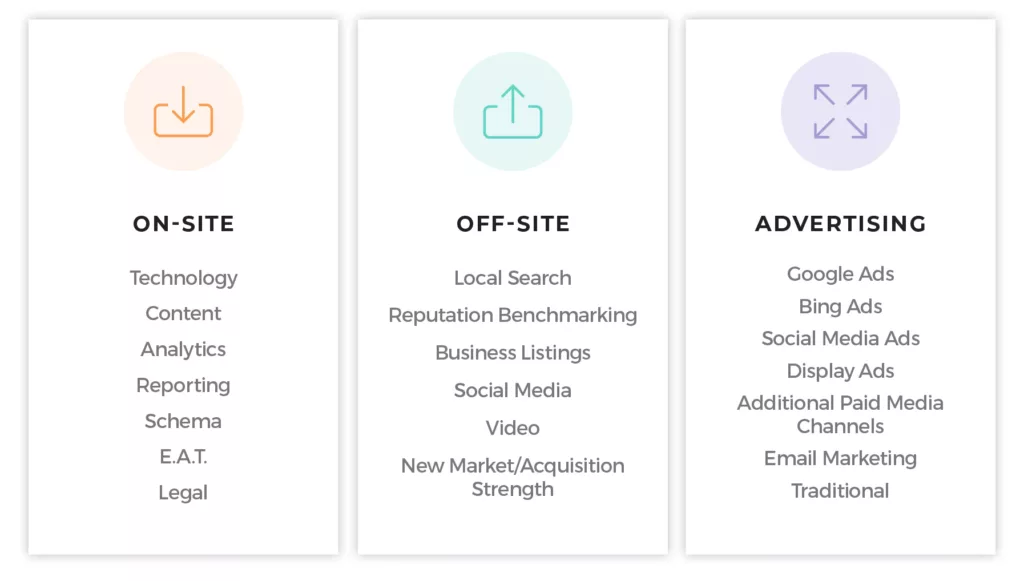 YOUR AUDIT WILL INCLUDE ANALYSIS OF YOUR:
---
Brand and organization's level of authority and online reputation
Scientific and business achievements
Business and financial transparency
Professional certifications
Research activities, publications, and citation recency
Justification of claims
Advertising spend and efficiency
Media coverage
AUTHORITY INSIGHT'S DIGITAL AUDIT COMPONENT
---
Our comprehensive evaluation also supplies a new sense of digital focus for your entire organization. You will improve your digital presence and gain a range of online benefits. Your digital authority evaluation rates your:
Content coverage and attribution
Website technology and structure
Keyword rankings, internal/external links, thought leadership status, and Google E.A.T.* levels.
Consumer search behavior
Personal online information
Healthcare content standards
Legal standards
We examine a host of technical aspects, while also providing competitor analysis, link analysis and a thorough assessment of your online reputation. We compare and contrast your online presence against industry standards set by Google, HonCode, Bing and others.
You will receive exhaustive analytical reports, assessing:
Audience characteristics
Technological capabilities
Consumer search behavior
Digital health information consumption analysis
Online reputation ranking
Page speed analysis
Healthcare content standards measures
Quality of customer relationships
Overall organizational level of authority
WHO BENEFITS FROM DIGITAL AUDITS?
---
Authority Insite's digital audits can make a dramatic difference for any healthcare enterprise—especially one with an online presence: Practices, clinics, hospitals and medical centers, pharmaceutical companies and medical device manufacturers, allied health, health technology, life sciences, health media, and others.
Your audit will define benchmarks and achievement targets, describe your organizational strengths and how to maximize them, and offer best practices and recommendations to boost your authority.
Associated Products and Services to Build Your Authority
TIDAL HEALTH GROUP. AUTHORITY IS THE PIVOT POINT.

POWERFUL GROWTH IS THE RESULT.