Create And Connect

With Your Audience
---
There are many ways to find a new doctor. Personal referrals are one of the most trusted sources of new patients. When researching medical choices online, we find people use referrals from friends and colleagues almost as often as search engines. These personal referrals are powerful in gaining the necessary trust of a new client. Think of social media marketing as a personal referral on steroids. Social media allows the amplification of those recommending you to even more potential new patients.
Our social media marketing services help develop the conversation between you and potential patients. For every client, we develop strategies to grow your following and nurture this conversation. This two-way conversation needs to be authentic to ensure trust. Once we execute on the tactics necessary to grow your following, even more people will be talking about you and your services. This amplified exposure ultimately turns into more leads and more qualified patients.
Social Media Management
We offer a comprehensive social media marketing strategy to help businesses navigate the complex landscape of social media. Our focus is on maintaining the integrity of the brand, engaging with the target audience, and leveraging social media platforms effectively for long-term success.
Social Media Management Case Studies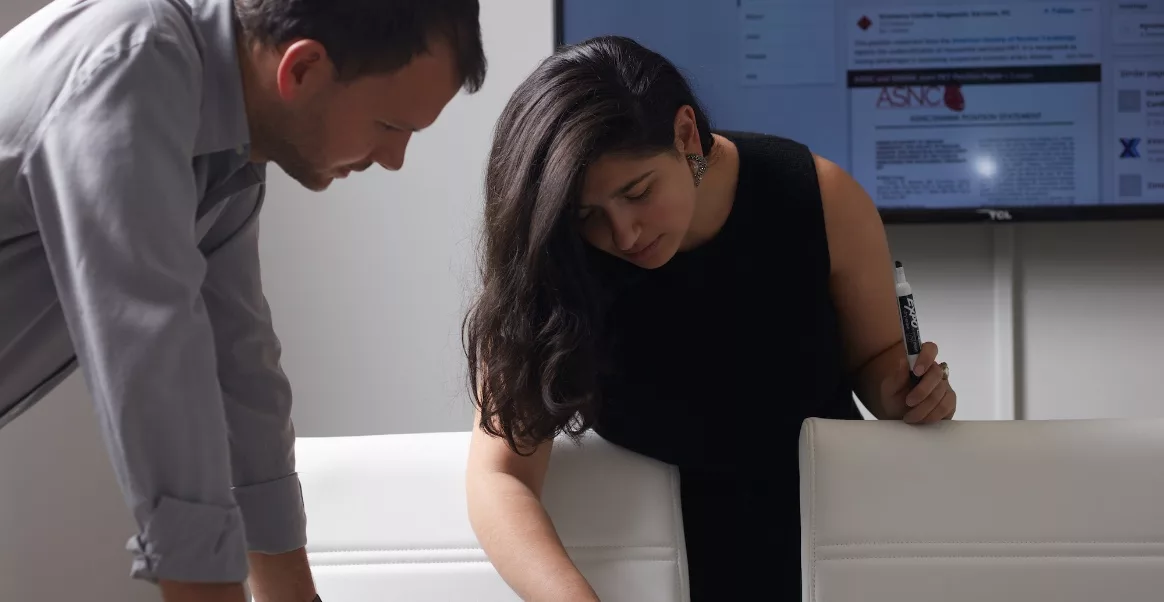 ---
Social Media Marketing Strategy
Have you been tasked with spending a social media or interactive marketing budget, but you don't know where to start? We can assess your needs, outline opportunities and prescribe specific actions for long-term social media success.
---
Implementation Guidelines
Did you already decide what you want to do with social media, but need help navigating a complex and seemingly subjective landscape? We'll work with you to ensure the integrity of your brand, compliance with the different mediums, and best practices for future development and communication.
---
Software Recommendations
If there are hundreds of SEO tools, there are thousands more social media tools due to the explosion of open source software and a larger audience. Finding tools to track performance, opportunities, management and more can be daunting. We can help narrow your choices based on budget, resources, and environments.
---
Social Media Audit
This is an in-depth analysis of your site's presence across the various social networks and a strategy for ways to improve it. Not every site has a place on Digg or Pinterest, so we cater our suggestions to realistic options including niche opportunities and relevant mainstream tactics.
---
Social Profile Creation
We will identify the social networks where you should be participating and where people are talking about you. We'll also help you create and manage your own social media profiles to attract visitors and leverage the two-way conversation.
---
Badge Creation
Want to spread joy to your users by giving them something that's useful or relevant to them? We can create interactive badges that will position you as an authority in the industry and have obvious link-building benefits.
---
Widget Development
We will look at your Web site and see whether or not you would benefit from an interactive widget campaign. This includes identifying what type of widget may work for your site, its probability for success, and what your competitors are (or are not) doing and how you can better that.
---
Blog Strategy
We can work with you to create a blog strategy that carves a space for your corporate or personal brand in the greater blog community. This may include crafting ideas for blog posts, writing the posts themselves, showing you how to comment on other blogs to build awareness, and much more.
---
Community Building Strategy
We'll outline which communities are worth monitoring, what the competition is doing and how you can naturally enter these communities and form relationships. This strategy document will also show you how to identify the important conversations in your industry and when, how and whom to reach out to.
---
Community Monitoring
Don't have a team in-house that you can allocate community building to? No one knows your services and industry better than you, but if you do want help, we can monitor the communities important to you, track your brand or keywords across those, and proactively respond to both positive and negative mentions.
The Greater your level of
Authority

, the
more consumers you can attract.