ENHANCE YOUR AUTHORITY

THROUGH PAID SEARCH
---
Tidal Health Group is unique in offering in-house medical website design and development from healthcare marketing specialists who know how to help your business succeed in the digital marketplace. Not only are we well-versed in the current trends in web design and development, we are specifically experienced in healthcare website development. We have also developed proprietary tools including a specialized content management system (CMS), called AuthorityCMS, to help medical practices reach new patients and improve their standing in the industry.
We understand that every healthcare practice has its own unique goals, customers, and needs. We begin every new business relationship by talking to our clients and gaining an understanding of the specific objectives of your medical website design and development project. Our team will perform extensive research into your industry, your competition, and the best keywords to attract the right customers for your practice. From this starting point, we can create a plan for website design and search engine optimization (SEO) services that is tailored to the budget and needs of your healthcare entity. Once your site has launched, we will stay with you every step of the way, continuing to keep you apprised of measurable results, providing regular and detailed updates of your website's metrics and traffic.
Paid Search
With paid search, it's possible to track ROI and reach target consumers by using specific keywords on search engines. Our approach involves advanced analytics for researching keywords, developing funnel strategies and landing pages, as well as full attribution tracking.
Paid Search Case Studies
Our paid search campaigns aim to increase patient leads while driving down cost per conversion.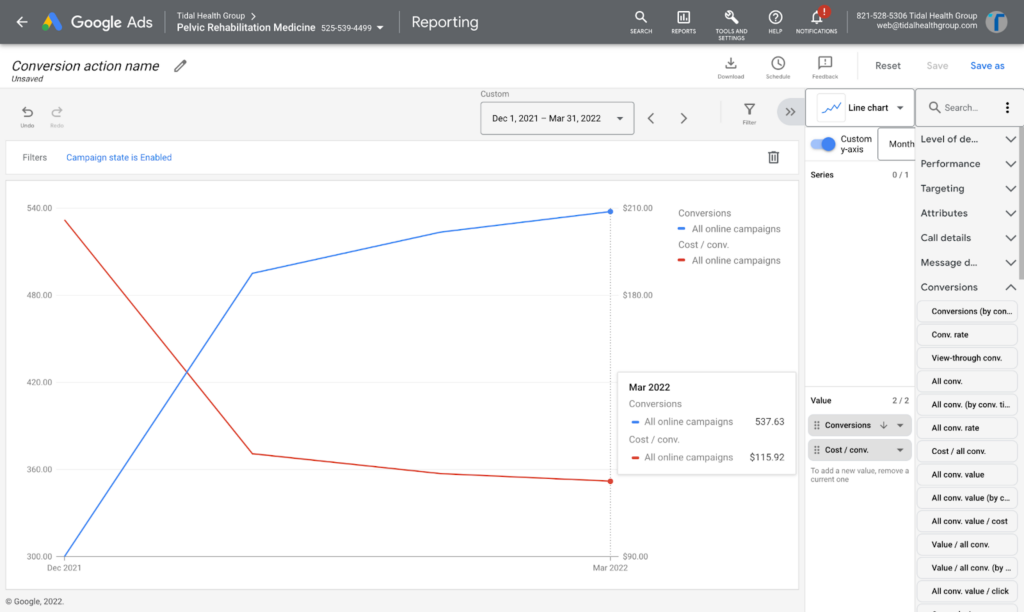 A key tool for PPC in healthcare is our unique HealthAuthorityCMS™ website platform and its built-in ads landing page technology. Here are the steps that we take to ensure that your medical entity is getting the most possible bang for its buck:
Keyword Research – Our keyword research uses advanced analytics to pinpoint the highest-priority target search keywords for paid search, as well as page content on your website
Funnel Strategy
Landing Page Development
Full Attribution Tracking
Paid search is the highest-performing channel available in digital marketing, with conversion rates across all industries sometimes reaching above 20%. Our team is able to implement advanced user tracking and build a data-driven funnel strategy to help your medical search engine marketing efforts succ
Client Testimonials
The Greater your level of
Authority

, the
more consumers you can attract.