Pelvic Rehabilitation Medicine
Pelvic Rehabilitation Medicine is a clinical practice where we see patients of all gender identities with symptoms of chronic pelvic pain. They specialize in non-invasive and minimally-invasive treatment options for their patients.
Services Offered
Website Design and Development
Search Engine Optimization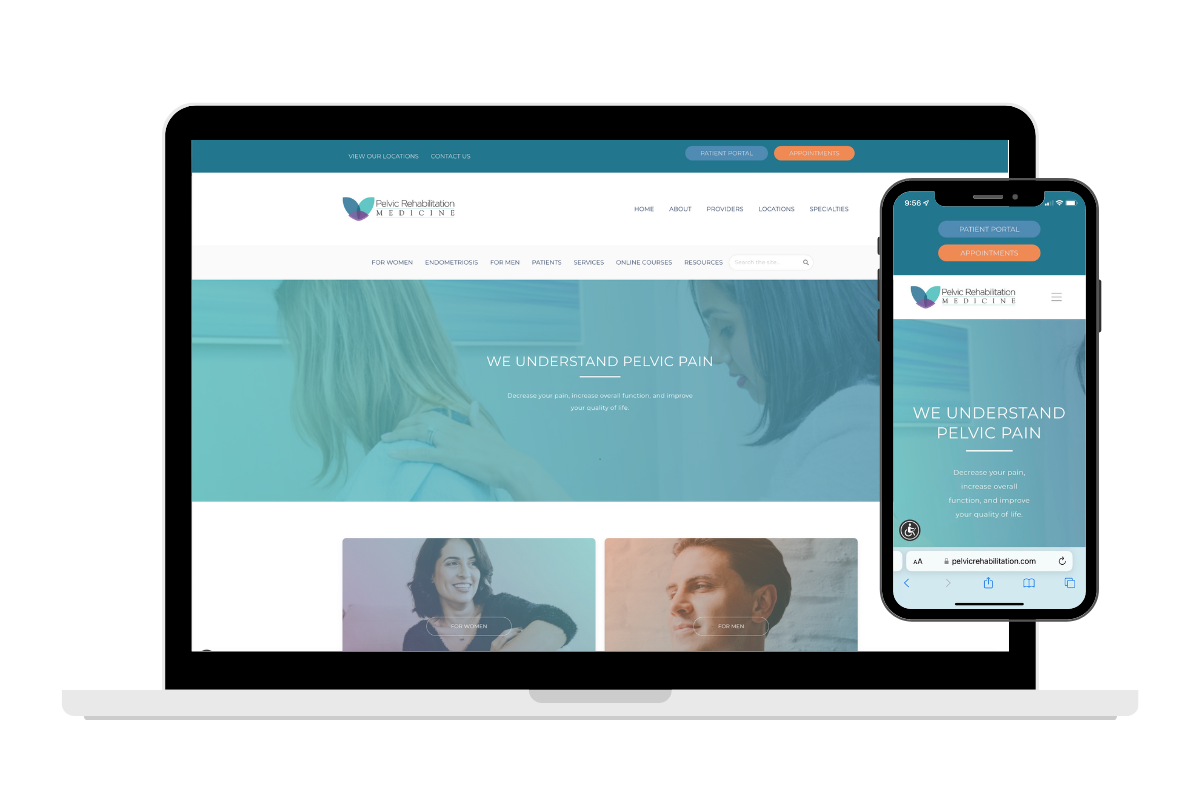 Problem
Pelvic Rehabilitation Medicine (PRM) started as a one-single-specialty practice located in Manhattan, New York with no digital footprint. They needed a strategic partner to help them increase brand awareness, get new patients in the door, improve SEO of their website and help them grow into new locations across the United States.

Solution
We implemented paid search marketing funnels to accelerate conversions while keeping cost per conversion low. We launched a new website with a schema structure built in on every single page to inform search engines exactly what their content is conveying. We implemented an organic social presence which not only increased their brand awareness and reach but also led to organic conversions. Using Authority Connect, we connected industry leaders to amplify their voice, educate patient advocates, and assert PRM's thought leadership in the industry. In collaboration with our technology partner, we streamlined onboarding new business listings for new providers & locations. With our patient attribution service line, we were able to matchback phone calls & booked appointments to actual patients through the door.

The Result
With our paid search marketing funnel implemented, we helped PRM increase conversions while decreasing cost per conversion steadily.
52%
of qualified patients came from non-ad sources
79%
increase in paid search conversions year over year
44%
decrease in cost per acquisition year over year
Listen to Our Client's Testimonial
"Tidal Health Group brings an unmatched level of perspective and expertise to the digital healthcare marketing space.  Doing so by creating a framework and digital strategy that has enhanced PRM's alignment with the market and patients we serve. THG believes in a balanced, long-term approach, focused on building a lasting digital foundation for the business.  In our experience they are adaptive, ensuring we stay aligned as our market continues to grow and evolve.  In turn, allowing PRM to confidently grow through additional patient care service lines, as well as continued expansion in major metropolitan markets within the US. I would strongly recommend taking a meeting with Tidal Health Group. They deliver results"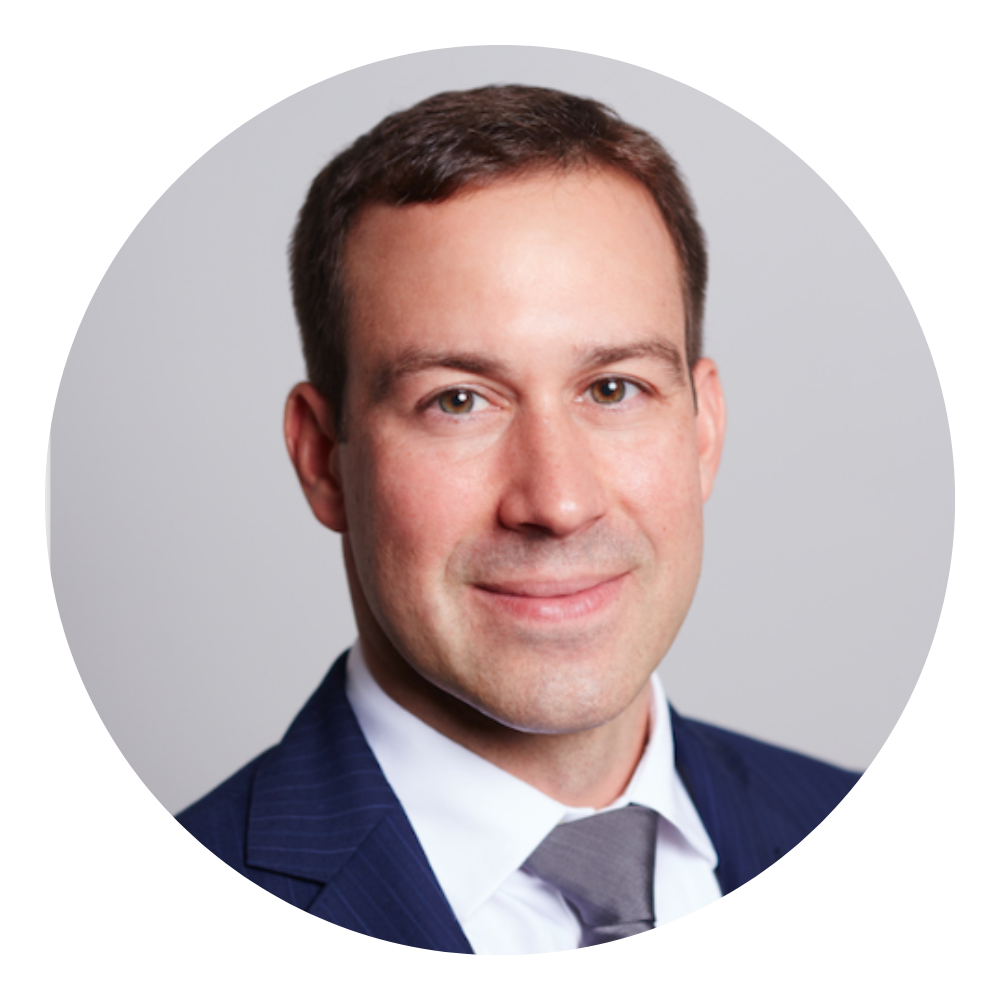 Greg Santillo
VP of Business Development at Pelvic Rehabilitation Medicine
Start Growing Your Medical Organization Now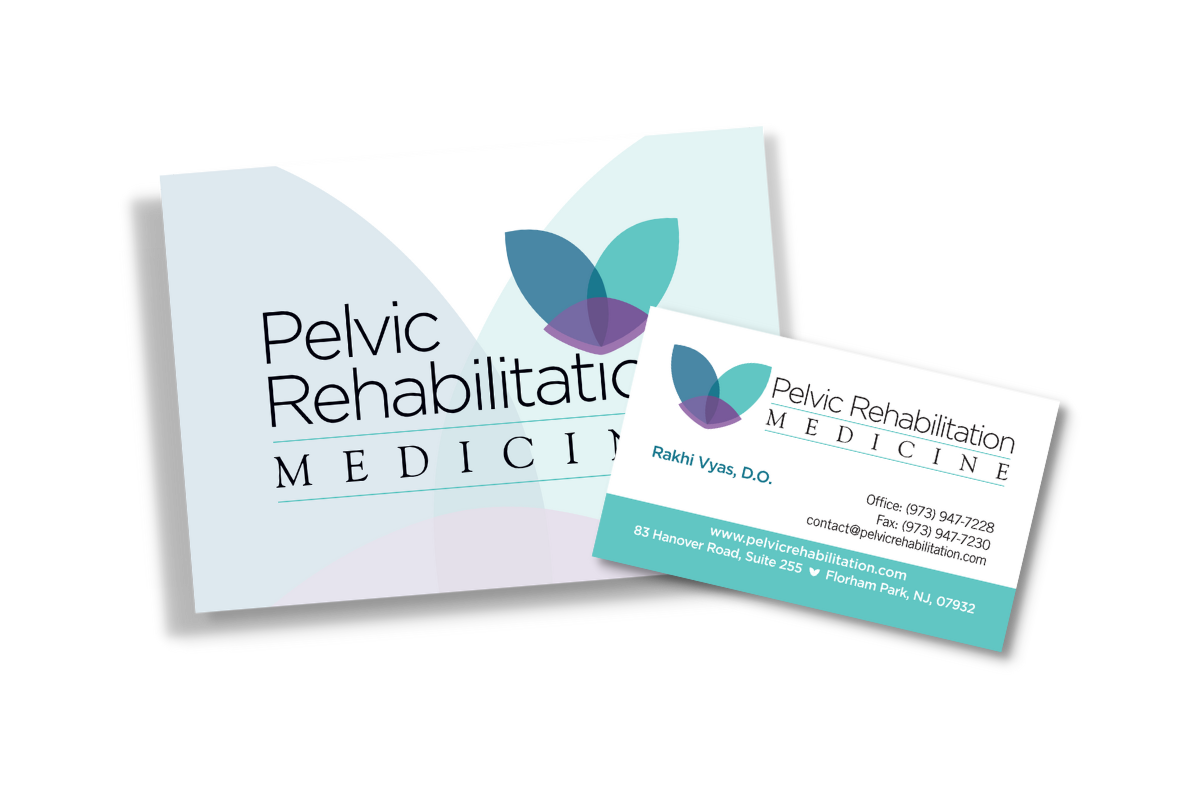 Branding
Your brand is a product of who you are, who you want to be, and who people perceive you to be. It also lets them know you are different from your competitors.
Photography/Videography

Your videos should reflect the type of patients you treat and the results you achieve. When a potential patient is able to connect with an actual patient of your over shared symptoms, struggles or pain your ability as a doctor is immediately solidified.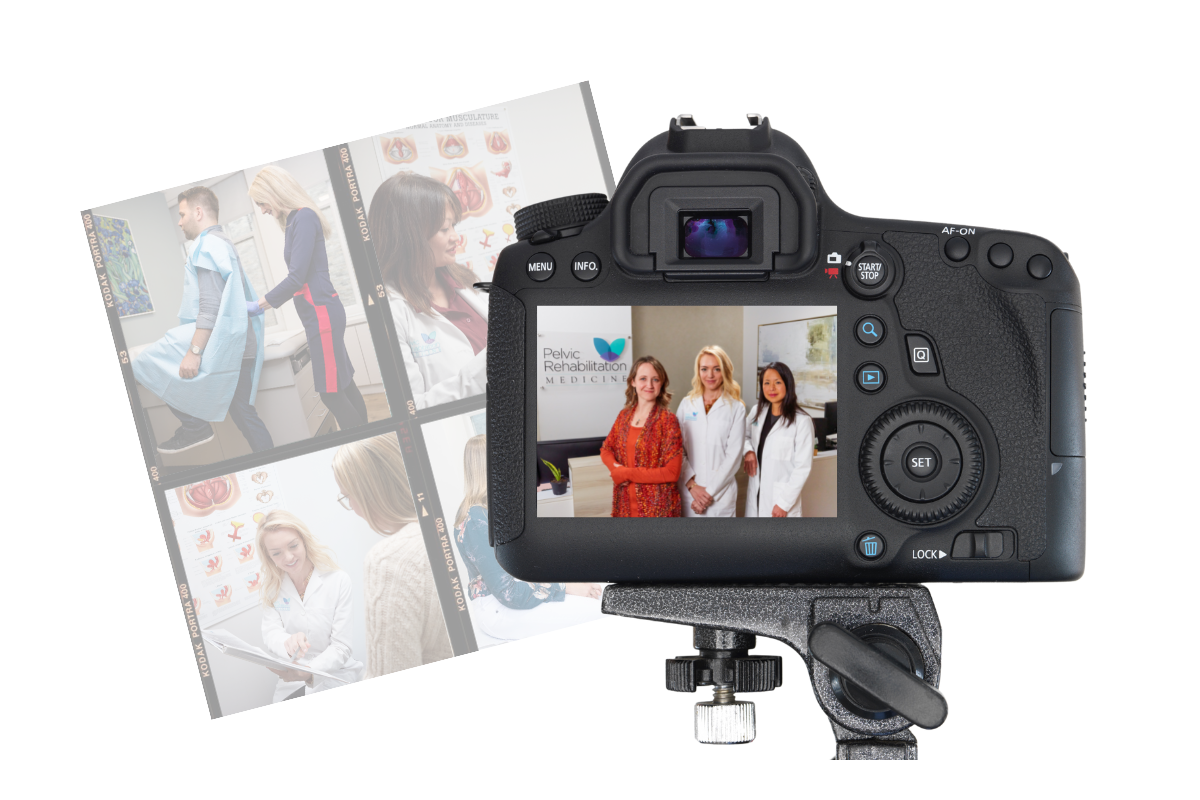 Social Media Management
Our social media marketing services help develop the conversation between you and potential patients. This amplified exposure ultimately turns into more leads and more qualified patients. PRM used organic social to help connect with their patient population on a deeper level & instill brand trust.
Web Design & Development
A website is the business' window to the digital business. Creating a design that not only fits the aesthetic of the business but also is technically robust to measure new patient generation has been critical to Pelvic Rehabilitation Medicine's success.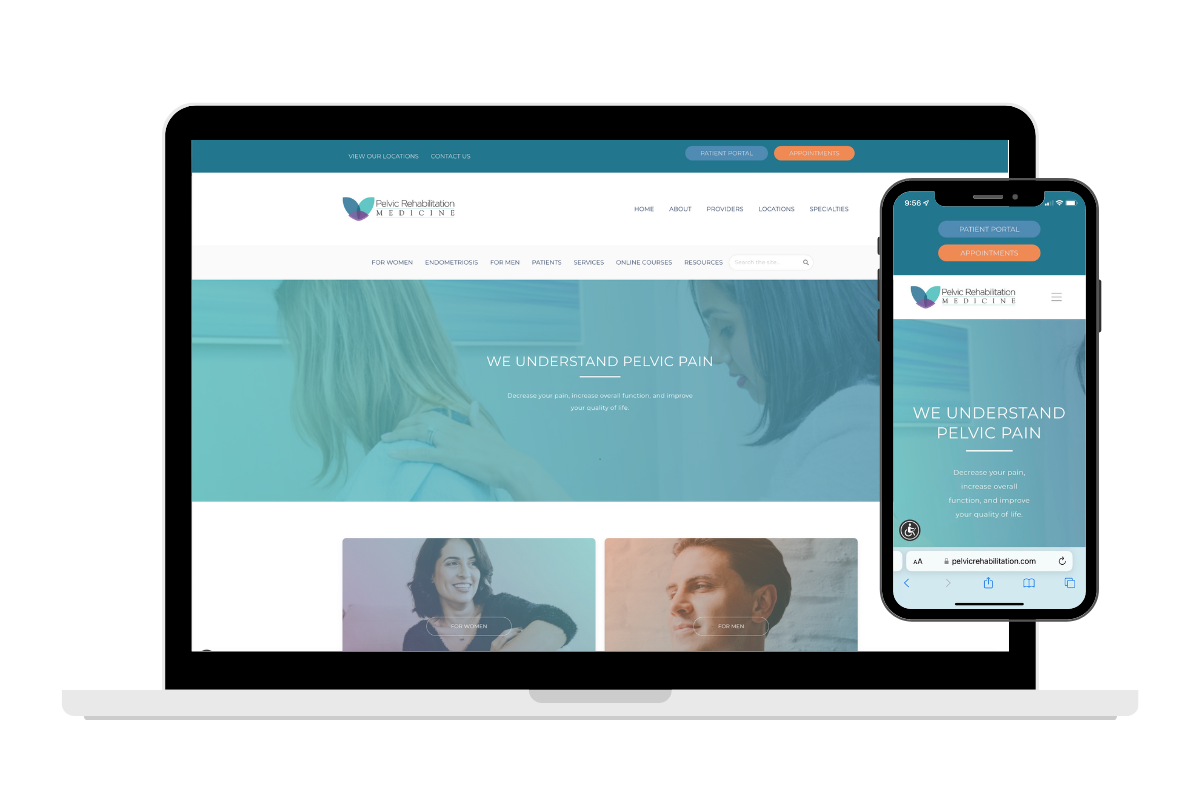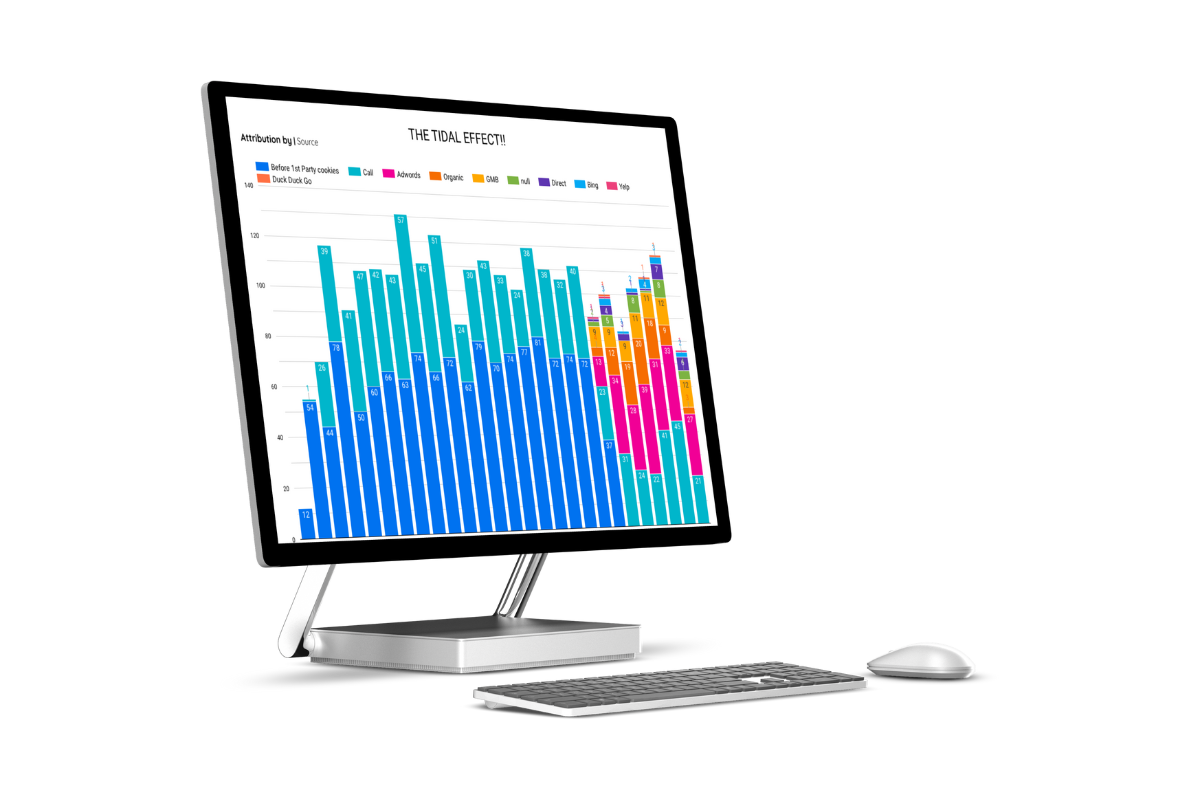 Marketing Attribution
Marketing attribution aims to match the source of marketing efforts to a combination of digital and phone, form, and chat inquiries. We have the unique ability to demonstrate the actual value of each part of your healthcare marketing strategy. Healthcare marketing attribution, combined with patient and revenue data, can prove the return on investment (ROI) of each tool at your disposal so that you spend your marketing and ad budget on what actually grows your business, all while making your ads dollars spend more efficiently.
Paid Search
The success of a paid search campaign depends on proper tracking, ad page experience, and effective advertising content. We are able to draw on our extensive experience, as well as exclusive healthcare marketing technology, to optimize your healthcare search engine marketing efforts.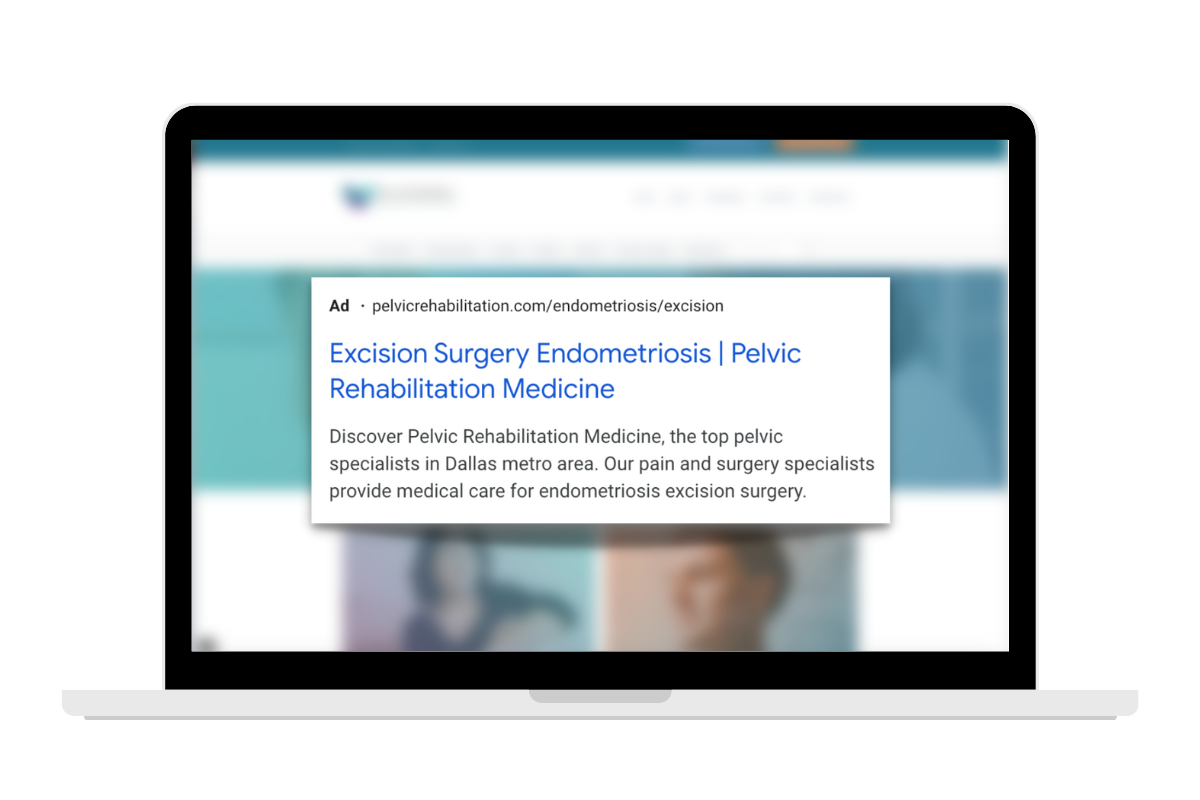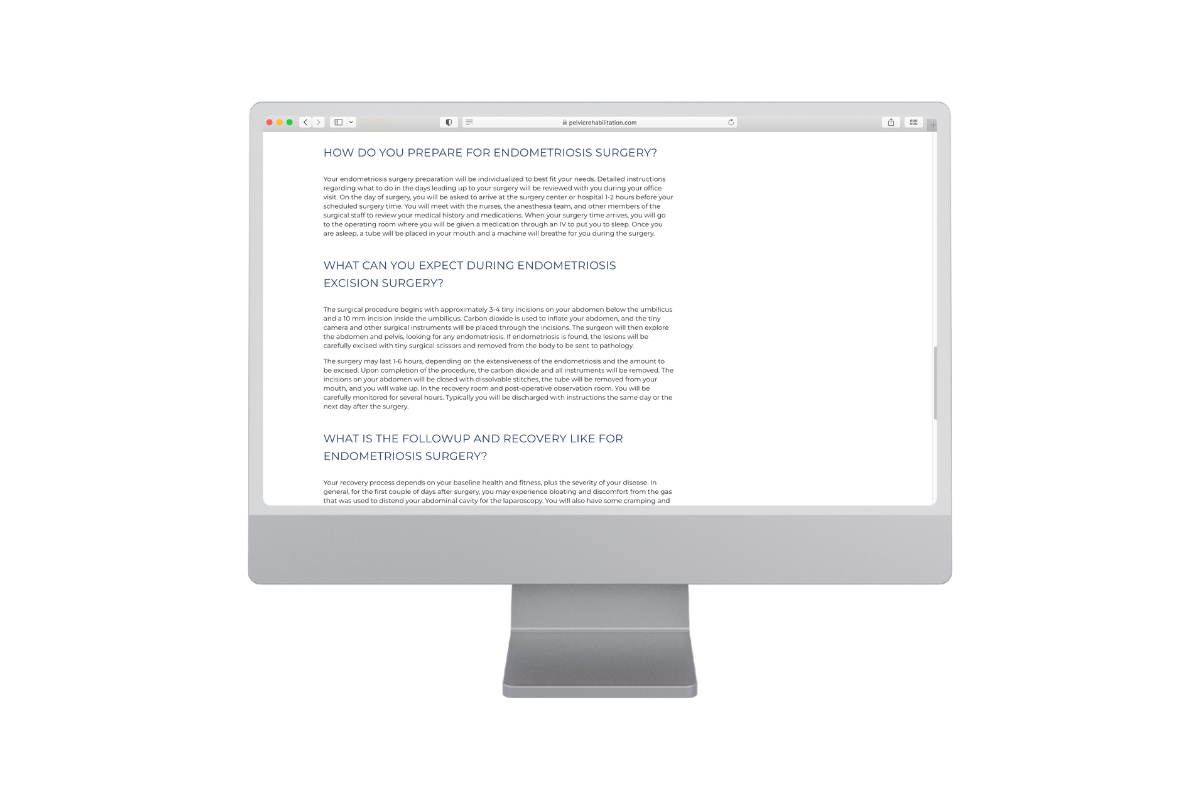 Content Writing

We have expert copywriters who write content that will perform well for organic search and paid search. Using keyword research and search console, our copywriters write content that increase organic traffic and increase ad quality scores on paid search.
SEO
As search algorithms have become smarter and website SEO competition increases it is vital to have a strong SEO strategy. We implement a specific schema which is the way data is structured on the Internet and on web pages, to ensure proper indexing. In conjunction, we also use keyword research to ensure our client's websites are organically ranking for specific keywords.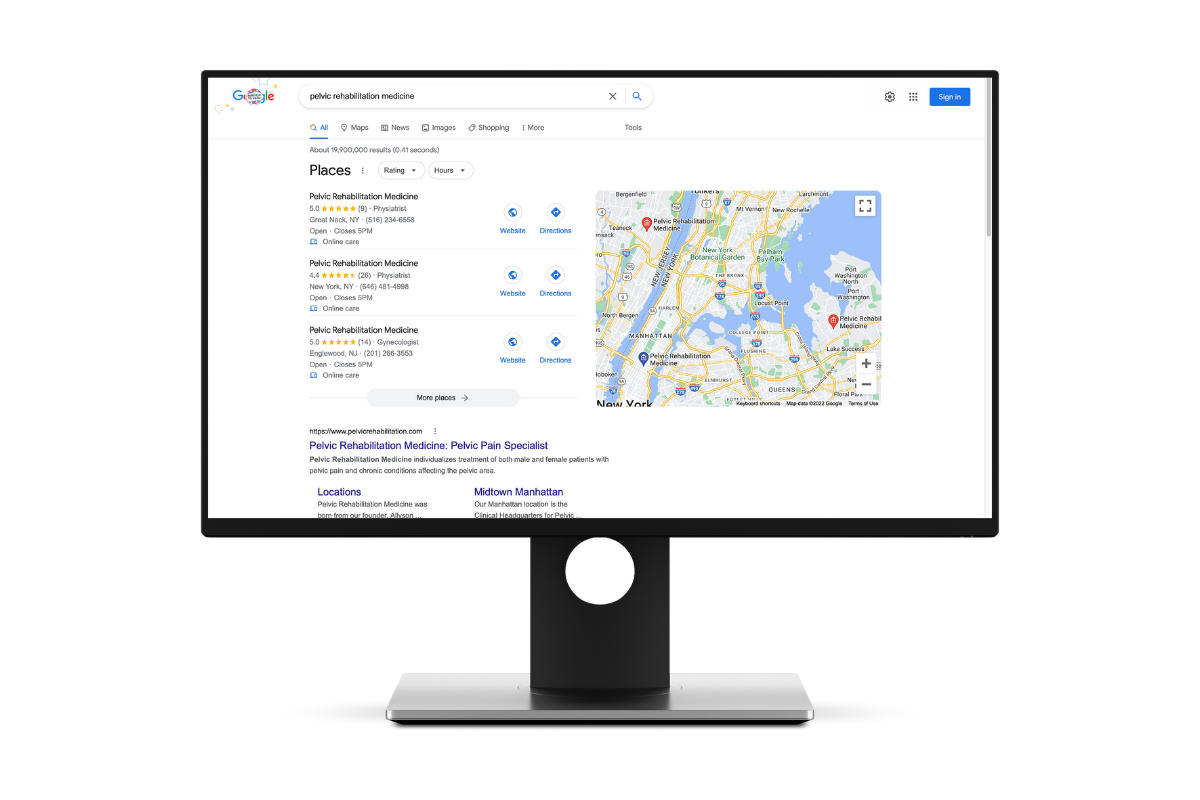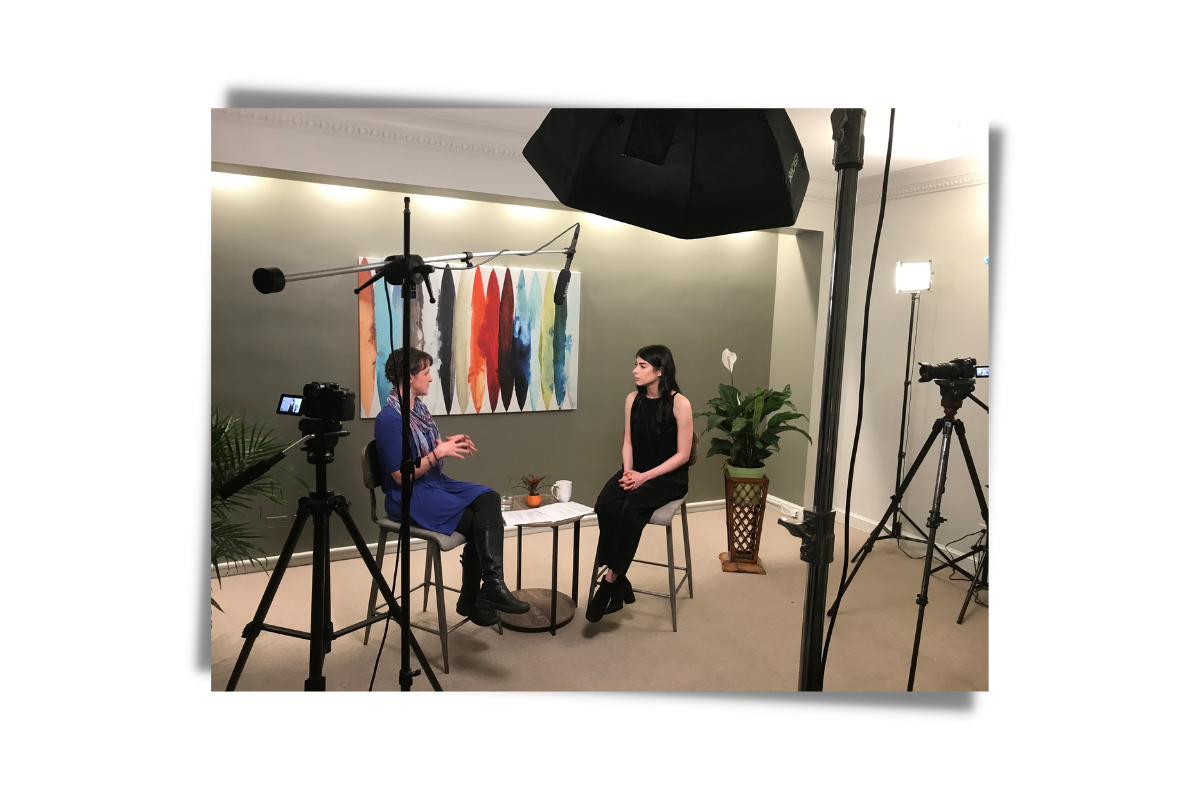 Authority Connect
Creating the Pelvic Health Summit helped PRM not only connect with their target market but also amplified their authority in the industry. We connected with like-minded industry leaders and were able to broadcast the event globally.
Reputation Management
When it comes to something as important as healthcare, it's not enough to get your name out there – creating an effective online brand and leveraging assets like patient reviews, published reviews, and digital content is an essential part of any effort to foster trust and build authority with your target audience.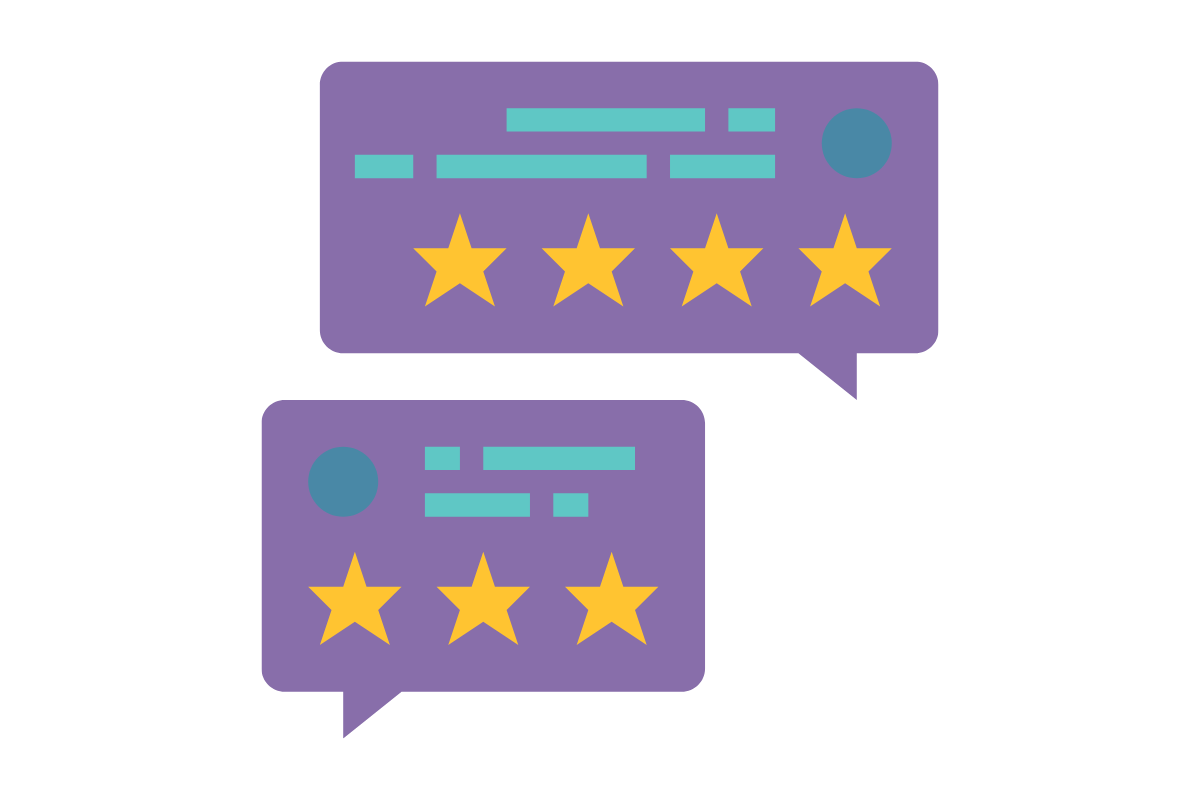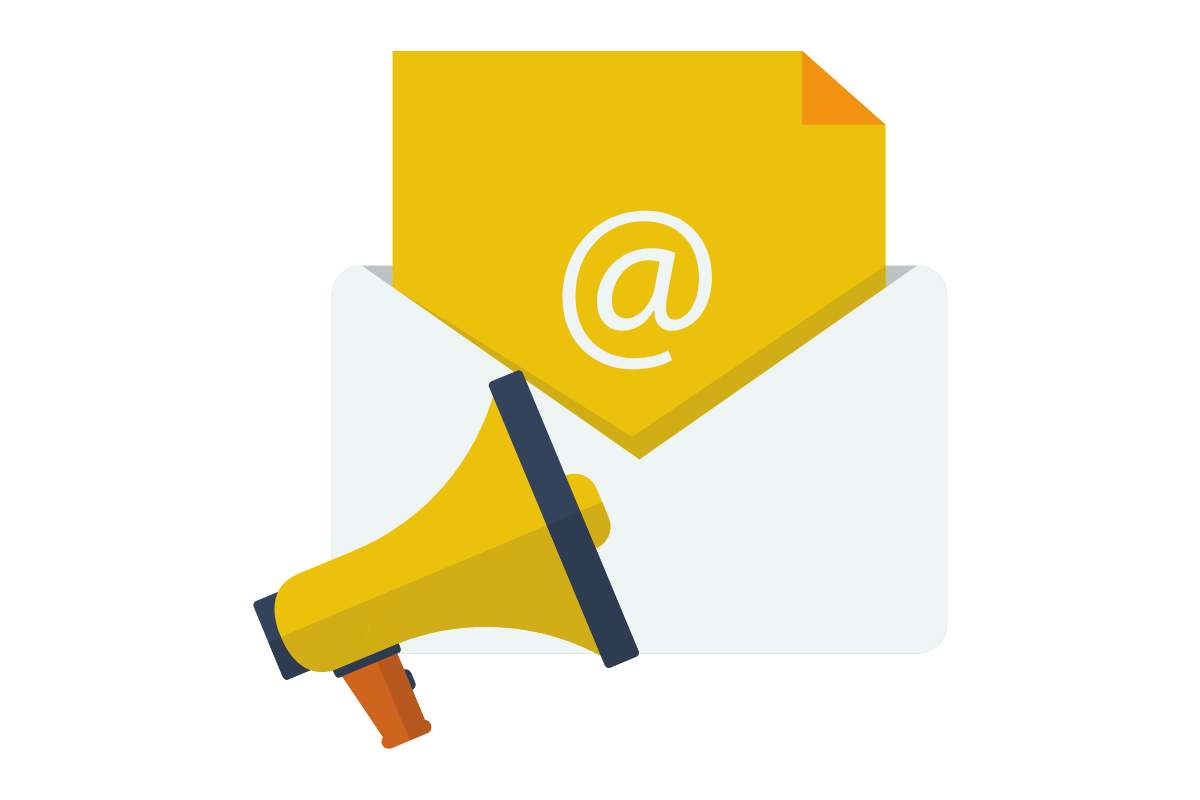 Email Marketing
While tools like social media have come further to the forefront in digital strategy over recent years, email marketing for medical practices is still a critical tool which can elicit a higher conversion rate than other marketing approaches.
Are You Ready
To Be an Authority?
We would love to meet you. Click below, fill out the forms, and we'll set up a time to connect. We're looking forward to it.