Medical Marketing Articles
MD.com has recently launched a resource blog for all things Medical Marketing related. We were honored to be requested to be one on the first agencies showcased. An article called, "The Search Terms Your Practice Website Should Be Targeting" was written by one of our experienced staff members. The article focuses on search terms using a ThinkWith Google report about millions of healthcare queries and how they relates to your practice and how you showcase yourself. To read the full article click on the link below.
The Search Terms Your Practice Website Should Be Targeting – MD.com Medical Marketing Blog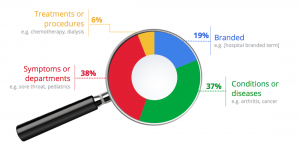 Medical Research and Marketing Companies
Tidal Wave Marketing – is a marketing agency that solely focuses on helping those within the medical field build their practice. By marketing a doctors expertise online, generating a positive reputation and helping in the understanding of medical billing, Tidal Wave Marketing has been helping doctors for years.
MD.com – makes it easy to find a doctor, whether by specialty, location, name or gender. Patients can learn about each doctor's background and specialties, schedule appointments, find offices and associates and more. We also help patients explore healthcare options, and learn about health and wellness.