Children's Mercy – Colorectal Center
Children's Mercy – Colorectal Center
Children's Mercy is one of the oldest and largest independent childrens' hospitals in the country. They treat over 500,000 children each year. Their organization is dedicated to holistic care, translational research, breakthrough innovation, and educating the next generation of caregivers.
The scientists at our Children's Mercy Research Institute are relentless in their search for answers. We work diligently every single day, making a difference for children today and into the future.
Services Offered
Authority Insite (Review of Onsite, Offsite, and Advertising Efforts)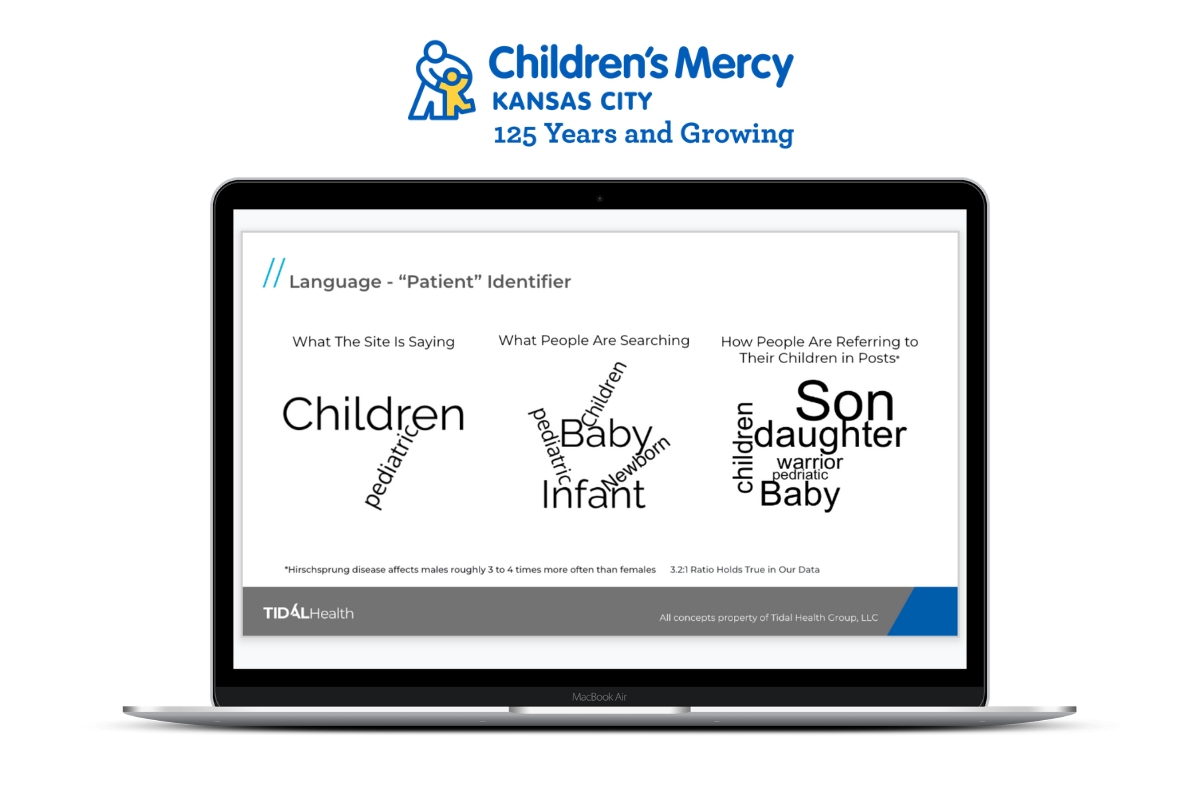 Problem
Children's Mercy engaged Tidal Health Group to help research and propose how to elevate their colorectal surgery department. The medical community identified the department, led by Dr. Rentea, as a leading researcher and highest volume pediatric colorectal surgery practice in the country. But the awareness and outreach from the general population didn't match that medical authority.

Solution
THG was hired to perform an Authority Insite, or an in-depth marketing audit on the department. Our team did extensive language research on both the quantitative and qualitative side of the potential patient. Deep keyword (quantitative) research was performed to discover how parents of these children search online prior to and after diagnosis. Additionally, an in depth gathering of online support channels, forums, and social media sites (qualitative) communication language was done to understand how these communities speak to one another. After understanding the language of the potential patient a technical website review was performed to provide actionable steps to better surface the research and authority of the pediatric colorectal department. 

The Result
An in depth actionable report was provided with a timeline of prioritized steps to take to address the highest value areas of opportunity. The foundation of a communication rehaul was presented on how to improve keywords to improve search rankings and how to adjust external communications to better connect with the patient population.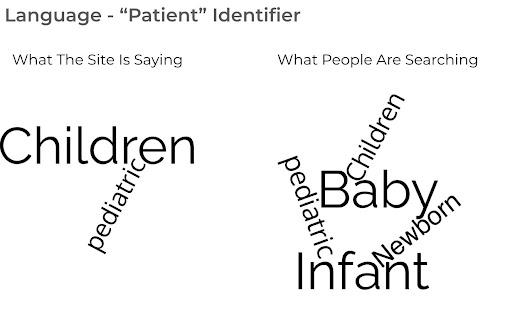 130%
keyword search volume opportunity in addressing keyword language difference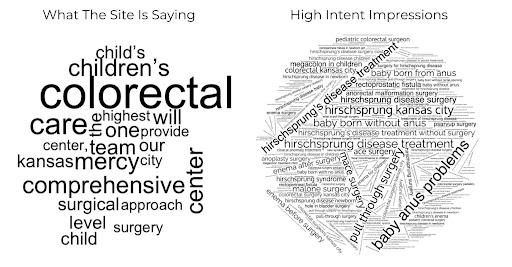 27,000+
Opportunity to capture 27,000+ high intent keywords
Identified Ads Language Gap to drive down current Cost Per Click and Cost Per Acquisition
Start Connecting with Your Patients Now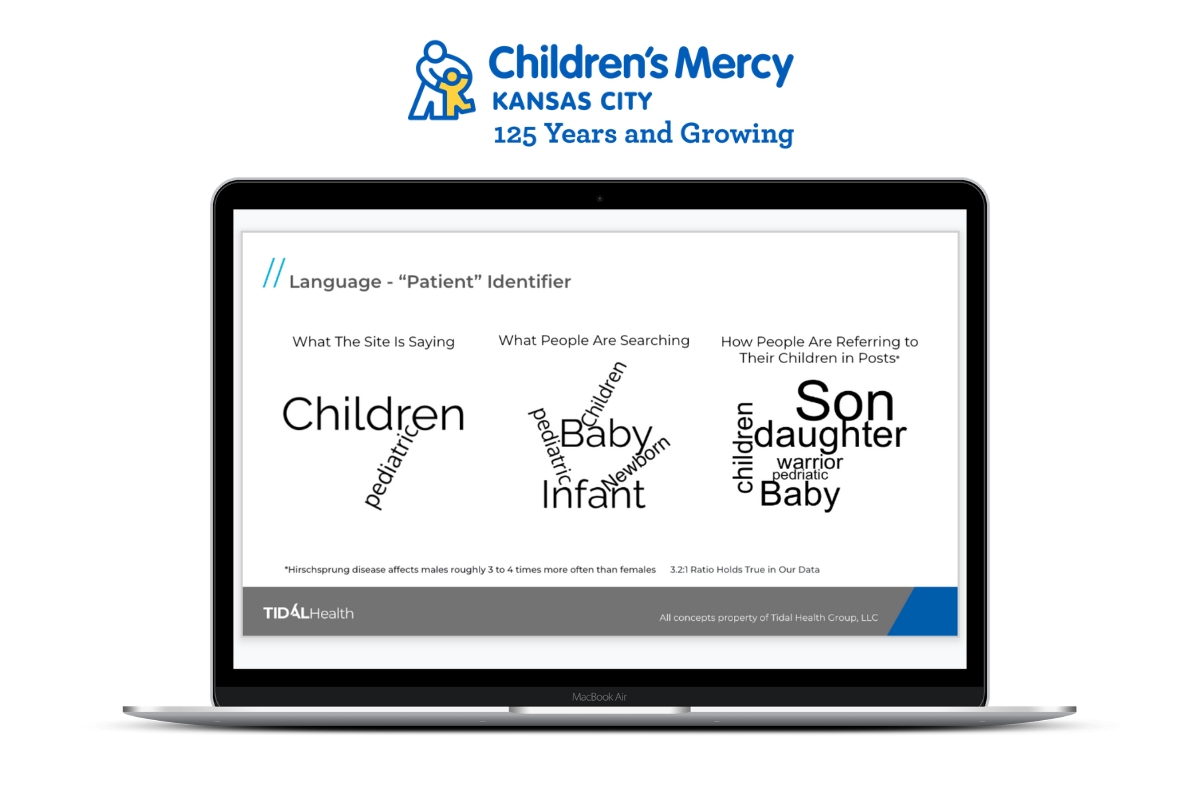 Authority Insite
Using this in-depth marketing audit Children's Mercy's
Colorectal Center was able to much better understand
how people speak about the diseases, the Colorectal
Center, and the great work they're performing for these
children in need.