Problem
Pelvic Rehabilitation Medicine (PRM) started as a one-single-specialty practice located in Manhattan, New York with no digital footprint. They needed a strategic partner to help them increase brand awareness, get new patients in the door, improve SEO of their website and help them grow into new locations across the United States.

Solution
We implemented paid search marketing funnels to accelerate conversions while keeping cost per conversion low. We launched a new website with a schema structure built in on every single page to inform search engines exactly what their content is conveying. We implemented an organic social presence which not only increased their brand awareness and reach but also led to organic conversions. Using Authority Connect, we connected industry leaders to amplify their voice, educate patient advocates, and assert PRM's thought leadership in the industry. In collaboration with our technology partner, we streamlined onboarding new business listings for new providers & locations. With our patient attribution service line, we were able to matchback phone calls & booked appointments to actual patients through the door.

The Result
With our paid search marketing funnel implemented, we helped PRM increase conversions while decreasing cost per conversion steadily.
52%
of qualified patients came from non-ad sources
79%
increase in paid search conversions year over year
44%
decrease in cost per acquisition year over year
Listen to Our Client's Testimonial
"Tidal Health Group brings an unmatched level of perspective and expertise to the digital healthcare marketing space. Doing so by creating a framework and digital strategy that has enhanced PRM's alignment with the market and patients we serve. THG believes in a balanced, long-term approach, focused on building a lasting digital foundation for the business. In our experience they are adaptive, ensuring we stay aligned as our market continues to grow and evolve. In turn, allowing PRM to confidently grow through additional patient care service lines, as well as continued expansion in major metropolitan markets within the US. I would strongly recommend taking a meeting with Tidal Health Group. They deliver results"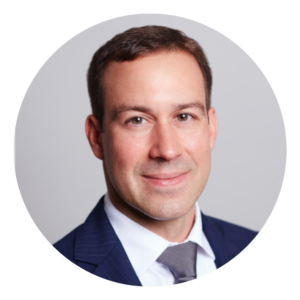 Greg Santillo
VP of Business Development
at Pelvic Rehabilitation Medicine