Problem
Manhattan Cardiology is the premier private cardiology practice with tremendous reputation in the original neighborhood it served. Understanding the density and travel patterns of New Yorkers we had to establish new "market" marketing campaigns as the practice opened new locations in neighborhoods that weren't exposed to the brands reputation and value.

Solution
We implemented our custom HealthAuthority CMS that is built with local SEO in mind. An audit of provider and location data was performed to build out schema coded pages. Which were then audited against local listings to make sure proper linking strategies were implemented. Additionally we added call tracking to all paid traffic to improve total conversion metrics through our landing page builder features. This foundational work established a true reporting cadence with which our search team was able to optimize ad campaigns resulting in dramatic shifts in CPA and total conversions metrics.

The Result
The use of HealthAuthority CMS data structure caused a 33% increase in organic web sessions. With the implementation of call tracking and dedicated landing pages a 136% increase in total conversions and a 34% decrease in cost per acquisition.
136%
Increase YOY Ads Conversions
34%
Decrease in YOY Cost Per Conversion
33%
Increase in YOY Organic New Users
Our Client Testimonial
"Between Manhattan Cardiology and Medical Offices of Manhattan, we're pretty much the largest private medical group in Manhattan. So we don't take it lightly who we trust. To us, they're best in the business, which is why we've been with them for 10 years and hope to be with them for 10 years longer.."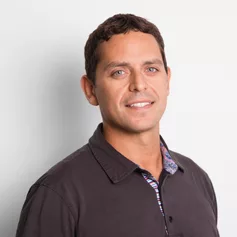 Craig Gruen, Marketing Manager