Advanced Analytics are
Essential
---
Detailed data is the bedrock for today's successful healthcare enterprises. That's why Tidal's data-first mindset is laced throughout our work, from planning through execution to reporting.
We dissect your audience data—current and potential—to isolate your best targets
We analyze your customers' experiences to ensure you are correctly positioned to deliver the best processes and services
We sift through the most granular information available to ensure that every dollar spent on promotion and advertising delivers maximum impact.
Take your website, for example. We examine your keywords and digital search parameters, index for targeted keywords, clean your programming code, and implement proprietary tools specifically adapted to your situation, helping search engines easily crawl your site. We employ our extensive in-house website development capabilities to raise your digital profile, optimize search-based marketing, and boost overall site functionality.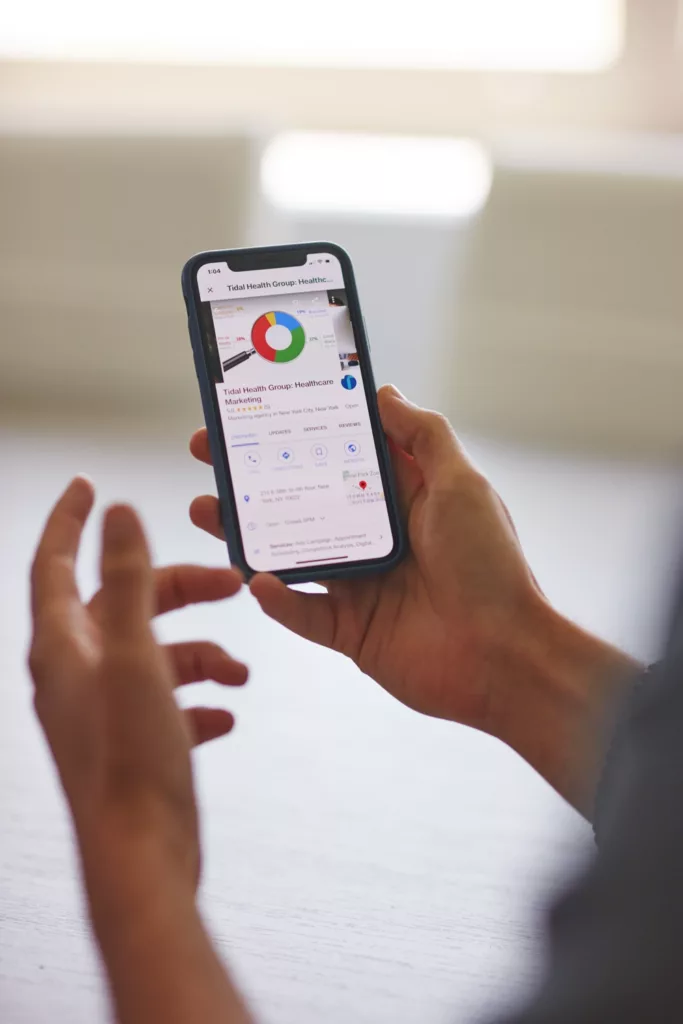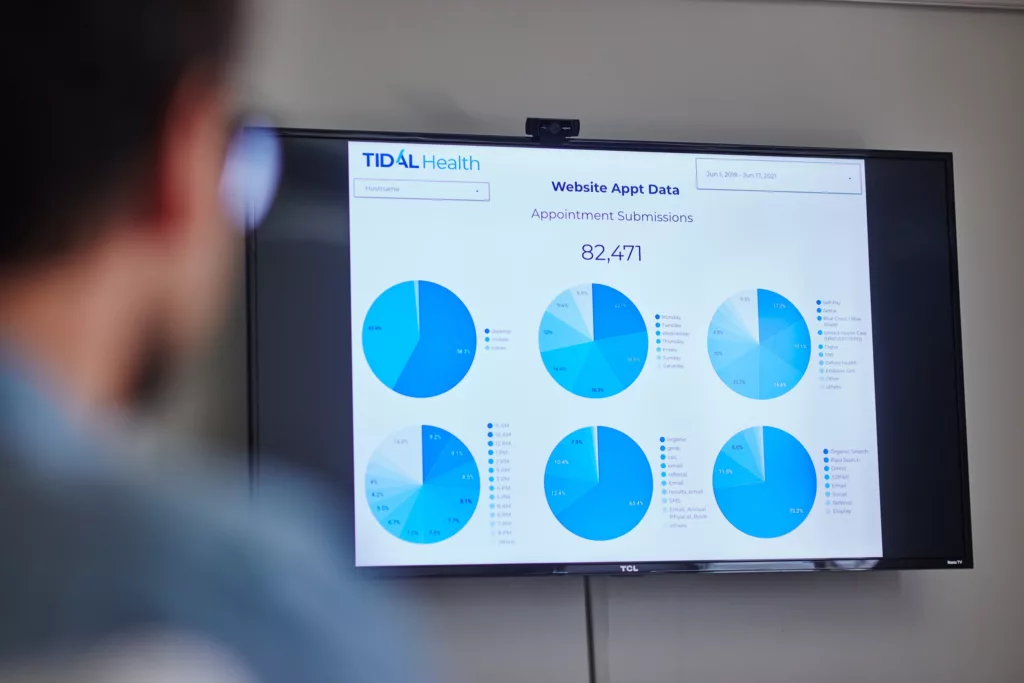 In-depth analytics are central to all aspects
---
We implement a range of innovative—yet tested and proven—technology platforms
Limitless scalable servers enable continuous traffic growth and appointment spikes
We build an extra layer of data encryption to ensure exceptional privacy
In-depth analytics are central to all aspects of our work, including:
Advanced customer/audience analyses
Comprehensive audits of digital and traditional media usage
Incisive, engaging content
Precise ad targeting
In-depth understanding of customers' needs and priorities
Ongoing research to align user queries to industry terminology
We also work hard to ensure that we carefully match our clients' online presence to prospective customers' real-world terminology and search behavior. Further, we rigorously protect PHI, and also perform third-party legal review to ensure that your privacy policy, HIPAA notices, and testimonial consents are consistent with our stringent requirements.
Every action step is grounded in ADA compliance, HIPAA regulations, effective data encryption and legal policy protection. And our customized, real-time reporting creates actionable insights, leading to measurable achievements and powerful communications.
Data is Key to Today's Branding, Marketing
---
Healthcare marketing is increasingly sophisticated. Today's customer outreach includes everything from direct channels to the web and a range of referral sources.
How can you know which pathways are driving ROI?
Analytics is the answer.
Associated Products and Services to Build Your Authority
TIDAL HEALTH GROUP. AUTHORITY IS THE PIVOT POINT.

POWERFUL GROWTH IS THE RESULT.