We are a Medical Practice Marketing Agency
that Scales for Your Growth
Focused on Patient Aquisition and Invested in Your Success
Tidal Health Group is the full-service medical practice marketing agency that can help your practice reach the right consumers and convert them into your customers. We are a medical practice marketing agency that understands the decision-making process that leads potential customers from their initial search for care right up to the moment when they schedule their first appointment. We have worked with different specialties across different sized practices – from solo surgical specialists to multi-location, multi-specialty practices – to take the next step forward and achieve their short- and long-term marketing goals.
What sets us apart from other medical practice marketing companies? Our approach is backed by proven, proprietary tools and technology designed specifically for medical digital marketing, and we take a proactive approach and check in to demonstrate measurable results over time. We're able to handle the challenges of digital marketing in the healthcare industry, freeing you up to focus on the other needs of your growing business.
We're more than just a medical practice marketing agency. Not only do we offer is a full suite of services covering every aspect of medical marketing and media, including web development, reputation management, paid search, and social media management, but we also understand practices and practice management. This allows us to help your business retain patients while generating the trust and authority to cut through the noise of a competitive medical marketing and advertising marketplace.
Whether you are an established brand with a physical footprint or just beginning to get your private practice off the ground, Tidal Health Group is the medical marketing agency to help you succeed. Maybe you and your physicians already possesses authority in your field, but it's not translating to success in new patients and new practice growth. Or, maybe the customer base that you are reaching isn't the one that you were hoping to. We are the medical practice marketing company with the tools and experience to help answer these questions.
With so many marketing technologies and platforms available, it can be difficult to determine where your time, energy, and marketing ad spend dollars are most effectively deployed. We have the experience and technology to help you answer all of these questions.
As a leading medical marketing agency, we offer a range of valuable services to help grow your company, including:
Web Development & Design
Medical practice website development specifically customized to your needs and powered by our unique medical industry-specific content management system (CMS).
Videography / Photography
We use professionally created video marketing for doctors and other clients to shape your healthcare brand's identity and allow you to communicate clearly and effectively with your customers.
Digital Marketing Audit
See where your practice stacks up when it comes to technology, marketing, and authority. Our audit will let you know where you stand and what you need to do to fix things.
Marketing Workshops & Bootcamps
Personalized sessions that will bring your key team members up to speed on the essentials of healthcare marketing and empower them to successfully execute an effective marketing strategy going forward.
Paid Search
We are experts PPC for doctors and private practices. We use advanced healthcare marketing analytics and keyword research to craft an informed paid search strategy, ensuring efficient ad buys and helping your business reach the right customers.
Social Media
We can help you leverage paid and organic social media marketing to not just expand your footprint and visibility on platforms like Instagram and Google My Business, but also translate your reach into real customers.
Data Analytics & Advanced Reporting
Our technology and experience allows us to measure the success of your medical marketing efforts and precisely track the pathway from the first internet search to the moment someone becomes your customer.
Process / Strategy Optimization
Physician practice clients can benefit from our wealth of healthcare marketing agency experience which covers a range of subjects including legal, marketing, billing, staffing, and market research.
We don't just develop a marketing strategy that is tailored to your brand's needs and objectives – we follow up throughout the process to demonstrate the best advertising practices and show you which methods are bringing in your highest return on investment.
Tidal Health Group has provided medical marketing agency solutions for brands that span multiple areas of the private practice industry. In addition to giving new physician practices the marketing essentials they need to hit the ground running, we have also worked with more established practices to grow their online standing, authority, and customer base.
While we have been battle-hardened and tested in New York City, the Tidal Health Group team's experience has been called on to help medical practices of all sizes throughout the country – including large, nationwide practices – optimize their health marketing efforts.
Client Testimonials
Don't believe us, then discover what our clients say about Tidal Health Group – a Physician Marketing Agency.
Tidal Health brings an unmatched level of perspective and expertise to the digital healthcare marketing space by creating a framework and digital strategy that has enhanced PRM's alignment with the market and patients we serve. They believe in a balanced, long-term approach, focused on building a lasting digital foundation for the business.  In our experience they are adaptive, ensuring we stay aligned as our market continues to grow and evolve. Allowing PRM to confidently grow through additional patient care service lines, as well as expand to multiple metropolitan markets within the US. I would highly recommend taking a meeting with Tidal Health.  They deliver results.
Tidal Health Group has been instrumental in managing all my marketing needs. In my highly competitive field, they were able to execute a unique, personalized, and highly efficient marketing strategy that exceeded my expectations. Their multi-front approach included social media, website, and content development that extended well beyond any cookie-cutter approaches that I previously had encountered. I highly recommend them.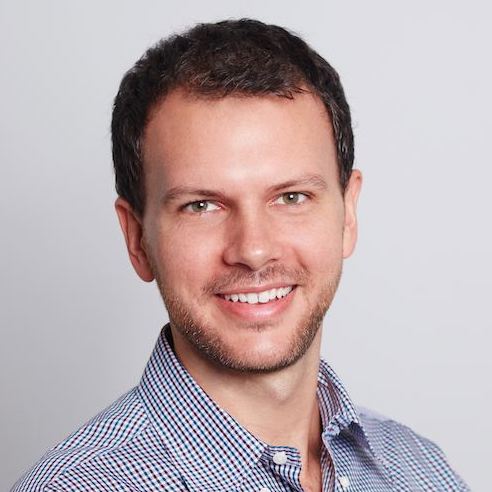 Let's connect for a complimentary 30-minute Practice Growth Consultation. On the call, we'll discuss your practice goals, previous marketing efforts, and how you might grow your practice through marketing. We're looking forward to speaking with you and learning more.
Please fill out the form below and book an appointment time with me.